Picture: Shanghai World Expo mascot in the airport lounge of Kunming Airport. Photography: Ni Jiayun
Civil Aviation Resource Network June 2, 2010 news: "This is just a belt buckle", "This is a bottle opener", "This is just a keychain, this can not see, what level are you?" Passengers endlessly blame the security personnel . This is a scene that I have often seen in the security checkpoint of Kunming Wujiaba International Airport ("Kunming Airport").
On April 7, 2008, the Civil Aviation Administration of China (Civil Aviation Administration of China) issued the "Notice on Prohibiting Passengers to Carry Lighters and Matches on Civil Aviation Aircraft." Since then, the most common daily lighter in the past has also been "winned" in the list of contraband items on board. From the situation of daily security inspections, the author has not explicitly taken this provision seriously, although there are clear provisions. Indeed, it is normal for a smoker to carry one or two lighters with him. Some passengers pleaded with the security inspectors in the security inspection channel: "Enough accommodation, or else you have to buy a lighter after getting off the plane, it is more troublesome." Some passengers actually got together and snorted and joked: "Pinch the lighter Don't let them find out in their hands. Imagine if the flammable and explosive items and controlled knives are such a joke? Why is this happening? The author believes that it is still because of the lack of publicity in civil aviation and the problem of incomplete passengers.
In just two years, Kunming Airport Security Checkpoint has successively seized a large number of lighters. Every day, there are tens of thousands of lighters that need to be handled in the security checkpoint. This not only wastes resources, but also a large number of lighters pile up together, which is also a big security risk for security inspection. How to solve this problem? The author believes that it can be solved from the following two aspects:
First, increase the intensity of warnings. Most passengers believe that as long as the control of flammable and explosive materials is good, it does not matter if the lighter is not taken on board. Therefore, civil aviation should let passengers understand that even a very ordinary daily necessities, in the special environment of a closed cabin, may cause unexpected harm, thus threatening the safety of the passengers themselves.
Second, conditional airports can set up recycling bins in the terminal to recycle passenger lighters. A lighter can be replaced with a chewing gum, a pack of napkins or a travel map. In this way, even if the passenger gives up the lighter, he will not feel very disadvantaged. Instead, he will feel that the airport regulations are strict but very human.
Since the introduction of the regulations on the forbidden band of lighters in civil aviation since 2008, the lighters have undergone several changes in the security inspection channel. From the beginning, the passengers were dissatisfied but had to give up. Later, they deliberately concealed in the luggage items and various parts of the body in an attempt to get away with it. Until this year, the new trend of surges – a large number of new camouflage lighters, makes it difficult to distinguish accurately. The lighter event is constantly changing and the refurbishment of the pattern is dazzling. This type of lighter not only has superior concealment, but also is exactly the same as daily necessities, decorations, and small toys. It is extremely difficult to distinguish. For example, a car key type lighter, if carried with other keys, is difficult to find by the security inspector; there is also a belt buckle type lighter, and the security inspector must be very patient and meticulous to check.
At present, there are more than 30 types of lighters carried by passengers seized by the Kunming Airport Security Checkpoint, but more decorative and concealed items are still emerging. By collecting and sorting, I found that lighters can be divided into the following three categories: 1. Household goods: cigarette lighters, bottle opener lighters, multi-function knife lighters, gum lighters, mobile phone lighters, flashlight lighters, lipstick lighters , hammer fire lighter; 2, small toys: fire extinguisher type lighter, kettle type lighter, skate lighter, teddy bear lighter, chess type lighter; 3, sporting goods category: bowling lighter, tennis lighter, racket lighter, Rubik's cube lighter, etc. .
The author believes that for a variety of lighters, civil aviation security inspections should strictly follow the relevant inspection standards, X-ray inspection of passengers' items. At the same time, civil aviation should continue to do a good job of propaganda work to guide passengers to actively cooperate with the safety check before the flight to ensure that nothing is lost.
0 recommended list
(Contributed by: Party Committee Work Department of Kunming Changshui International Airport Co., Ltd., /* <![CDATA[*/ CPLM.Report.print("reprint"); /*]]> */ )
Cotton Warm Dog Clothes For Small Dogs
1.Pirate style design, your baby pet is cool.
2.Elaborate fabric, easy to wash.
3.Brand New and high quality cost-effective.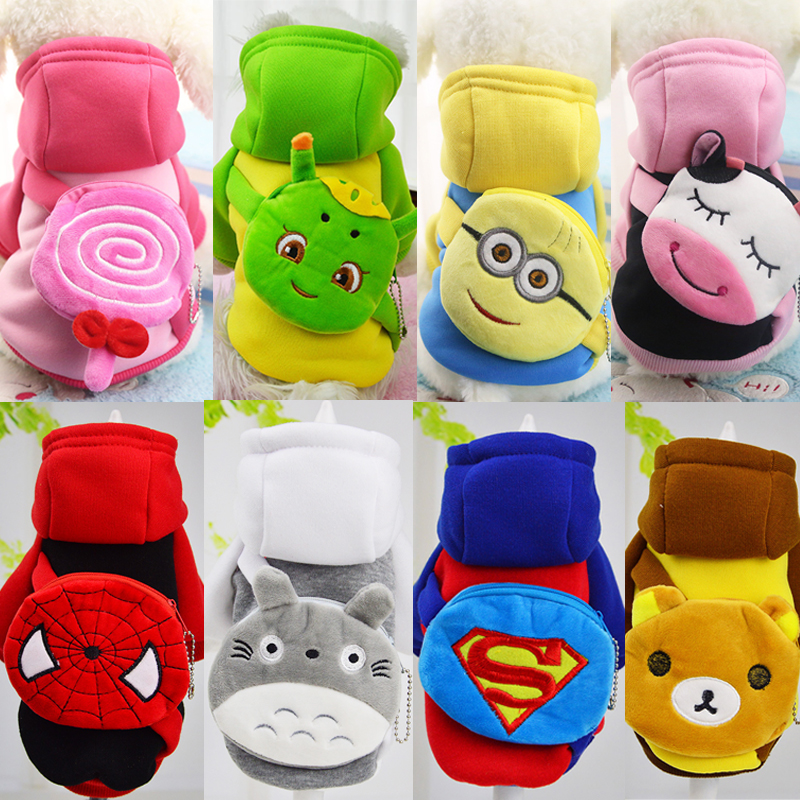 We are a company specializing in manufacturing and sales of pet products including Pet Toys, pet carrier, Dog Cloth, pet collar and leashes, ect. These dog dresses are made with cotton that can make your dogs feel comfortable and soft. We have different styles and size of dog clothing. And all of Pet Accessories Dog Clothes you want can also be customized. Your inquiry are welcome!

FAQ
1. Can I get some samples?
A: Sure, it is our honor to offer samples in advance.

2. How does your factory control related quality?
A: We always give priority to quality in the process of production.

3. May I go to visit your factory?
A: Of course. We welcome you to.

4. What about the lead time for mass production?
A: Honestly, it depends on the order quantity and the season you place the order. Generally speaking, production lead time is within 20-30 days.
Any needs, please feel free to contact me.
Pet Clothes,Pet Shoes,Dogs Vest,Rubber Pet Shoes
Jinan Multinet International technology and Trade Co.,Ltd , https://www.jnpetmultinet.com